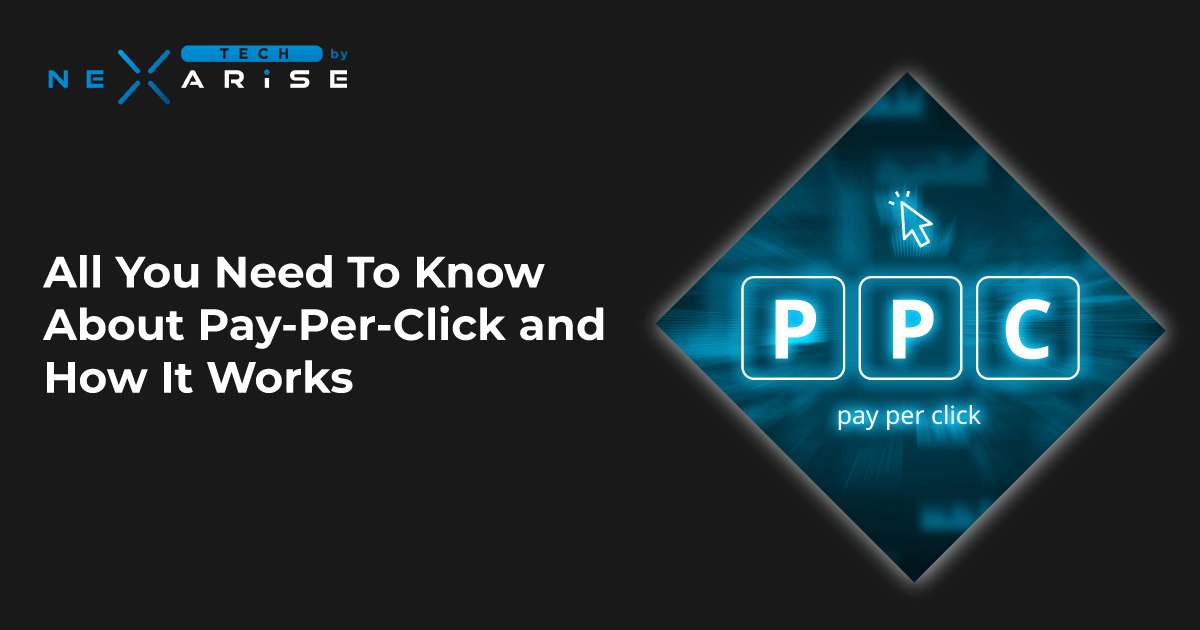 Digital marketing is the advertisement of new businesses and ventures on digital media. This means, digital marketing is done via any mean of electronic communication. The trend of integrating digital marketing into the system is increasing with the increase in use of digital media. Digital marketing greatly help small online businesses to flourish abruptly. This offers an ease in approaching the targeted audience swiftly, efficiently and conveniently.
PPC, called Pay-Per-Click, is the most widespread term for advertising works. This blog will discuss paid search marketing basics, a detailed PPC analysis, and how it works for business growth.
What Is PPC?
Pay-per-click is an advertising model that lets marketers place ads on ad forums. This is done by paying the host of that platform whenever the ad is clicked. PPC ads aim to lead the person to view it and guide the advertiser's website or app.
Keywords
The main focus of PPC lies in keywords while connecting advertisers to users' search queries.
Ads
While preparing ads in your campaigns, a combination of keywords is essential. The link of keywords with ad ads in ad groups might include different target shared sets. Ads are only portrayed after winning the auction. Ads usually include:
• Headline
• URL
• Description.
The results depend on how marketers strategise the ads. The ads are displayed on a SERP on the bottom, top, or anywhere in between. Various platforms provide features called ad extensions that improve the appearance of ads. Reputed digital marketing agencies work according to the marketer's choice.
Budgets & Bids
Marketers analyse how much they need to spend for each ad and how attractive it can be from the customer's perspective. Budget categorisation differs for each keyword, and the deductions happen according to the click time rate. They are
• Budgets at the campaign level.
• Bids at the keyword level.
Budgets may exceed as they are set at the campaign level but will not be overspent monthly. All ad groups must have bids, but keyword level bids quash ad group level bids.
Ad Rank
Providing the services of monitoring the Ad Rank is vital for a PPC Company. If a similar ad is run by many at a time, then rankings play a critical role while analysing the ad status with its competitors and other relative businesses. Search engines have certain ways while the ads are placed at different positions on the SERP, and different elements determine the presence and ad rank. The Google Ads platform considers the following aspects:
• Bid Amount
• Ad relevance and quality
• The context of the search
• Format impact.
CPC or Cost-Per-Click purely depends on the quality score, and one can reduce CPC with a high-quality score produced with ad relevance. Search engines set a penalty on marketers who bid on keywords with low-quality scores by hardly showing their ads. So it is always essential to have engaging and relevant ad copy. This may be in the form of high-volume keywords. The landing page loading speed also shouldn't be less while you promote an ad, as it's one of the key parameters that the ad platform considers, while the user will be less-impressed too.
Targeting
The target should be perfectly set while marketers run ads through online campaigns. The ads should reach relevant audiences. Many targeting options are available to optimise campaigns, including:
• Device
• Location
• Day and time
• Demographics.
Visit the TECHbyNEXARISE website for services related to Digital Marketing, Web Development, Pay-Per-Click, SEO, Graphic design, UI/UX design, Mobile Apps, Email Marketing, AdWords, and Social Media.